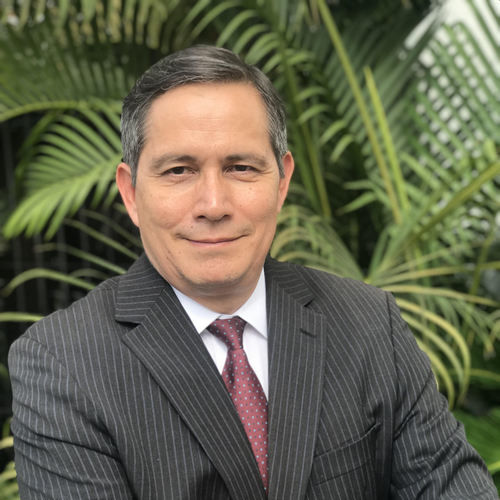 Senior Partner and Director of Villagran Lara. Fluent in English.
Juris doctor, with honors from the University of Guayaquil,
LL.M. in International Maritime Law with distinction from the World Maritime University and
holder of the Lloyd's Maritime Academy Prize,
LL.M. in Constitutional law by The Espíritu Santo University UEES,
Postgraduate diploma in Marine Insurance from the World Maritime University
Postgraduate diploma in International Trade by the Catholic University of Guayaquil
President of the Maritime law commission of the Andean countries Bar Association
Director and professor of Maritime postgraduate programs, University of the Pacific
Former senior advisor for the Council of the Judiciary,
FormerUndersecretary for the Ministry of Government,
Former Regional Manager of the Ecuador Development Bank
Former Regional Coordinator for the Judiciary reform in Ecuador
Professor and lecturer in several universities as Beijing Language and Culture University, Espíritu
Santo University of Guayaquil, Metropolitan University, Catholic University of Guayaquil, ULACIT
Costa Rica.