Business, maritime and trademark lawfirm in Ecuador
Leonidas Villagran participated in international events about IP.
DOING BUSINESS IN ECUADOR
We advise the operation of businesses in Ecuador, including incorporation of companies, license to foreign corporations, franchise and distribution structures and agreements, contracts, joint ventures, due diligence, negotiations, labor law, real estate issues, intellectual property audits and registration, conflict resolution and prevention, litigation, etc.
Leonidas Villagran participated in international events about IP.
MARITIME LAW & MARINE INSURANCE
Our Maritime law division assists our clients in regard to any maritime incident in a 24/7 basis. We support entities such as P&I Clubs, insurance companies for assessment of liabilities, claims handling, conflict resolution or prevention, litigation on Charters parties and bills of lading, cargo claims, subrogation claims, arrest and release of ships, investigations by Harbour Masters and by prosecutors in regard to pollution claims.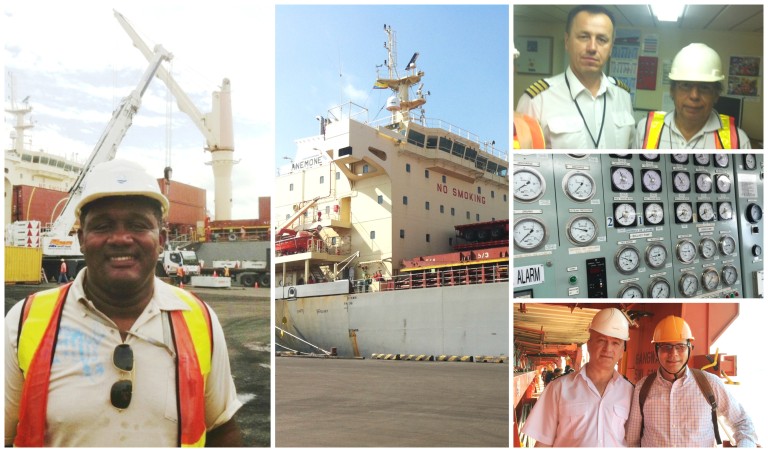 We provide services in all ports of Ecuador
Meeting with expats living in Salinas City
INMIGRATION LAW & EXPATS ASSISTANCE
We assist our clients in immigration law to find the best solution for their legal status. Besides, Ecuador is one of the most important destinations for retirees. Our law firm provides full and effective legal assistance in regard to allocating in Ecuador, residence issues, investments, etc. These are very personalized services with the aim to find solutions and assure an easy moving and living in Ecuador.
Meeting with expats living in Salinas City
We assist our clients in the structure of wills, divorce, child support, division of assets and property, litigation, conflict resolution and prevention
Conflict resolution and prevention for families